Nadia Styles pornstar
Nadia Styles is a porn veteran that's been in the industry for quite a long time. She did take a break from the industry in the middle of her career for 5 whole years but she couldn't just resist the adult entertainment industry and came back where she belonged. This hottie was born on 25th June 1982 in Los Angeles. She grew up around the Pasadena area. Her real name is Patrice Roldan whereas she got the inspiration for her stage name from the most celebrated movie of America i.e. American Pie. She got Nadia who plays an exchange student in the American Pie and got her last name Styles from her love of clothing and fashion.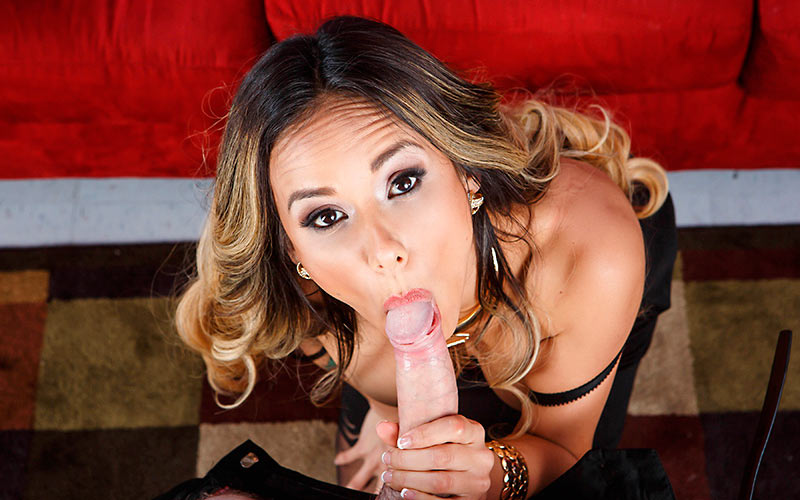 Career in Adult Entertainment Industry
Once she got kicked out of her house, she started working at a company called Net Video Girls, she worked a desk job there. It was a company that made porn videos and she was very fascinated by the glamour and the girls. She became interested in the porn industry and started doing a couple of Mpeg4s for the website. She had contacts through the website and she eventually got her big break in the adult entertainment industry at the age of nineteen. She did a New Sensations video and she loved the experience. As per her she surprised herself with how comfortable she was fucking on the camera, it was like she was always meant to do that. She didn't mind getting naked and she got a lot of praise for her acting skills. Ever since then it's been a joy ride for her. She immediately rose to fame and gained a lot of popularity overnight thanks to her heavenly exotic features and her beautiful body. She contracted gonorrhea a couple of times during her career and even got knocked up once. She went down the dark and horrible path of controlling substances and got addicted. She announced her retirement from the adult entertainment industry and joined an anti-porn organization called the Shelley Lubben's Pink Cross Foundation. The foundation claims to rebuild and heal the lives porn has ruined.
She returned to porn five years later and porn industry welcomed her back with open arms. She was questioned a lot about the Pink Cross Foundation however she said that she didn't support their ideology and she was not fighting against porn but she was fighting against herself. Whatever choices she made was her judgment and porn didn't make her do anything she didn't want to. She was only associated with the Foundation for 2 or 3 months before she went on traveling the world. She spent time in Thailand and other places. She found a love for art and worked a lot of different jobs. She said that the hiatus from the industry had more to do with the fact that she wanted to explore herself. Ever since she grew up, she was surrounded by porn and she wanted to discover more. She enjoyed keeping different jobs and finding new passions however she realized that her real love is porn. She returned back to the industry and was pleasantly surprised by the new trends. Like the fact that DVD's are obsolete now and everything is streaming online. She also enjoyed that the fan-artist interaction has increased a lot due to social networks. She loves to speak to her fans everyday through Twitter and Instagram rather than signings or conventions. Fans can get in touch with her through her Instagram and Twitter.
Private Life and Interests
Growing up, Nadia was very athletic and played a lot of sports. She played volleyball, basketball and ran track. She even made it to the Olympics running track. She had high hopes but destiny had planned something else for this hottie. She jokes on how a lot of porn actors she has met have ran track and says that track runners are probably horny people and they all end up in porn because of their insatiable sexual appetite. Nadia says that she was never an easy girl to raise and she used to give her parents a really hard time. She was never attentive at highschool and was always looking for ways to ditch class and hang out instead. Most of her friends circle was stoners and bad boys. She was always a relationship hopper though. She mentions that there was very little time ever since puberty that she was single, she always had a boyfriend and her mother used to joke that she changes her boyfriends as often as she changes her underwear. Nadia's antics made her parents really frustrated with her and they finally gave up straightening her up and showed her the door at the age of seventeen. She became independent at a rather early age. Nadia lost her virginity at the age of 13 with her boyfriend. She was very curious about sex and she had been watching porn for a long time so she really wanted to experience sex and what it felt like. Her boyfriend was also a virgin so they both lost their virginity. Nadia describes it as difficult as they both were not quite sure what they were doing or even if they were doing it right. Her vagina was really tight and they attempted a few times before he finally got in. She still thinks that they didn't quite get it right. However she says that she didn't start feeling orgasms until she was older. She loved sex but she just didn't have sex around with everybody. She only had sex with her boyfriends and her boyfriends were always her opposite. She once dated a guy who was very religious who also later became a pastor. He wanted to keep his virginity hence he always fucked Nadia in her ass. Nadia's sexual orientation is bisexual.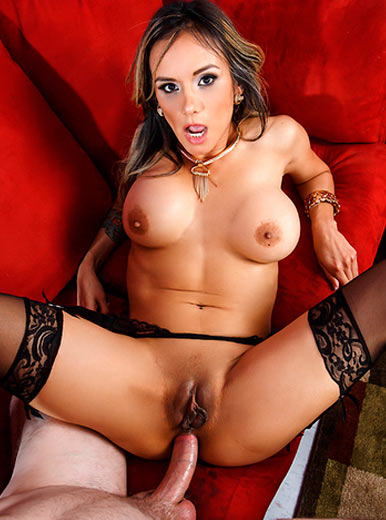 Date posted: December 21, 2015