Corinna Blake pornstar
Corinna Blake is also known as Alisha, Corinne Blake, Corinna Black, Corinne Black and Taylor Lee, and was born in Cincinnati on August 06, 1988. She has a stunning 32 DDD body (enhanced) which no-one can miss. She loves her enhanced breasts, because her fans love them! She has three dogs and a guinea pig – she obviously loves animals, and her first job was at a veterinary hospital. Corinne and Corinna was interchanged so many times, that she decided to keep both names.
She hated the girls at her learning institution and made up for it by having sex with half of the varsity baseball team. She got into porn almost by accident. She was very annoyed with a boyfriend. He had lots of rules for her since she was working all day until 9 o'clock at night, for instance she was not allowed to drink anything. In the mean time he was having fun with a girl down the road (who is now one of Corinna's best friends, so she spilled all the beans to Corinna). Corinna started noticing things. Once she found a bracelet, and he tried to convince her it was her own – as if she would not know her own things. Everything came to a head when he went on vacation supposedly by himself (who goes on vacation alone by choice?) – So she went and signed with a porn agency to spite him, and left the porn agency's contact card on the table for him to see when he got back! She gets a kick out of the fact that he gets faced with what she does all the time, while she is not confronted with his unfaithfulness any more.
She relates how she got paid an ex back: Her ex looks just like Johnny Castle. One night he sent a screen shot of Johnny Castle making love to sexy girl to one of his friends, telling him that that was the girl he was with the other night. So Corinna one-upped him. On her birthday, she got to work with the real Johnny Castle. Corinna sent her ex a photo and told him that she had upgraded! Corrina's sex may look like a revenge adventure of having fun while enjoying sex in from of the camera, but it is the best you can watch. It's passionate and wild and she appears to like every scene. She does not withhold herself and simply allows her body to enjoy sex. She is always looking for adventure and is not afraid to try out new things.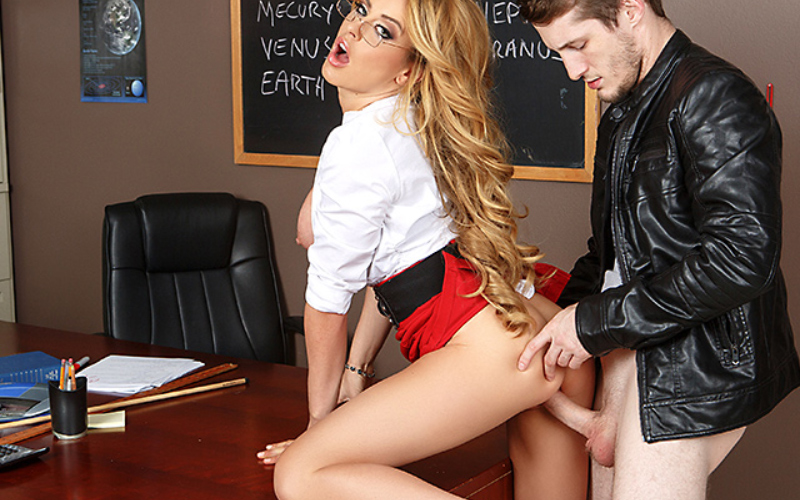 Career in Adult Entertainment Industry
There had been many men who were so entranced by her that they did stupid things – which were really wonderful things for her. At the age of 19, one guy bought her a house – and she did not even have to use the power of the pussy to get it! This set the scene for her – she finds older men awesome. This is good news for all the mature men out there! She once had sex with the dad of one of her best friends. This guy had a reputation for having sex with beautiful girls, and giving them a car afterwards. Corinne got a Bentley! Unfortunately she drank too much, and cannot remember the sex… She was once presented as a Christmas gift for someone's husband. She was all wrapped up and had a nice bow. The lady did not join in the fun, but she enjoyed watching everything. She was a friend of Corinna's, and therefore Corinna would not take money for it.
Corinna likes peanut butter and all kinds of sex, but she especially loves rough sex. She also loves doggie style because of the wonderful depth of penetration. She loves to experiment with things like double penetration, and loves to use toys. She has never been afraid, though she admits that having sex in front of a camera is never 100% comfortable.
She is best known for her work in World war III, Lex's Breast Fest 5, Milf Hunter, I know that girl, I love my sister's big tits 3, Epic tits, and Stranded… She thinks that the porn industry is the greatest because you get to have sex all the time. We hear you Corinne and we love you! You scenes are just the bomb and we cannot wait to see the new projects coming up.
Private Life and Interests
Corinna loves the way her fans support her career choice, and she welcomes fan mail. She is active in social media. She has a huge following and she loves it. She interacts with the online and even replies their emails.
Corrina Blake is a starlet who gives her viewers the erotic fantasies they want. She is an ordinary girl, but her sex videos are extraordinary. She is horny and always looking for sexual pleasures in porn movies. She is a girl who knows how to balance erotic tendencies on screen and a good life. Though you will not see in hot lingerie when off-screen, she still stunning even when not working. She has her webcam services offered to people who want a live performance. This naughty girl is bound to live an indelible mark in the porn industry. You can be sure she will releasing a new porn movie with something crazy.
She is inherently shy, and loves to do various hobbies like cooking, art, playing piano and listening to music. She also likes watching films or a popular TV series like "Desperate Housewives". She has a Playstation and she beat the "Grand Theft Auto" game in two weeks! She surprises us with the facts that she loves to read, and that she is a good cook!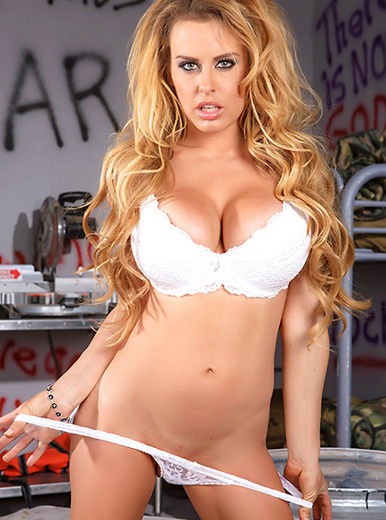 Date posted: April 1, 2016