Anikka Albrite pornstar
Anikka Albrite is a beautiful, hot and sexy American porn star, who was born on August 7, 1988. This good looking and amazing actress was born in Denver, Colorado. She has Czech, Danish, French and German genes in her, which gives Anikka unique looks and features. The stunning actress is not just good looking, but also has double major in molecular biology, proving that she has beauty and brains making a unique porn star. She is a bright girl and it's clear in the way she has built her porn career.
Anikka entered porn industry in 2011 and with her great looks and interesting personality; she quickly became an icon for a lot of newcomers, proving that she has what it takes to become famous in porn. Just a couple of years after starting a porn career, she started receiving awards. Her career began on her high point and she started reaping the benefits of a great porn career within a short time.
Today, Anikka is married to none other than Mick Blue, who is also a porn actor. Mick was the first actor Anikka performed with in anal porn scene and presented him her anal virginity. Since then, they starred in other scenes together as well, just like Anikka's first DP scene, building up truly exceptional relationship. They are the first couple to ever win both the best female and male actor of the year award in the same gala and not only that, but the two has their own porn business as well, proving love and work can be compatible. In the recent years, porn actresses and actors have married and enjoyed normal lives without letting their jobs tear their marriage apart.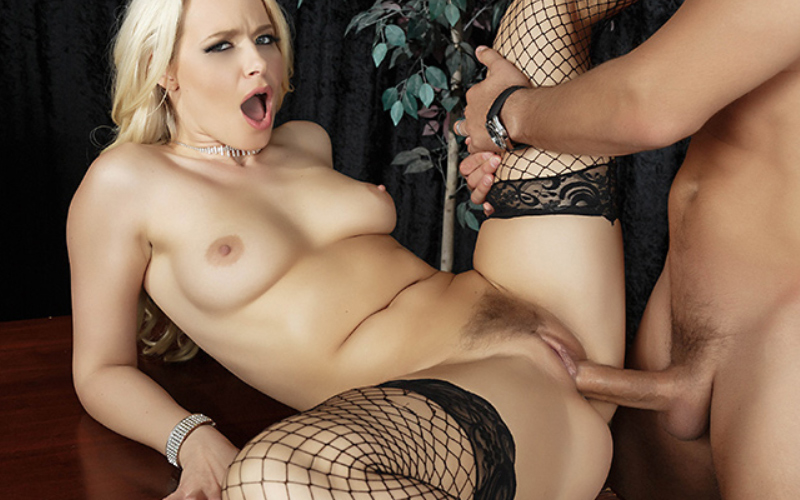 Career in Adult Entertainment Industry
She had dreams and had to work hard to realize them. But it's not easy for a newcomer in porn business, because at first, you have to go through lot of filming to achieve the wanted fame. Despite that, Anikka's story is a bit different from lots of other girls. People started noticing her right away, after first few porn movies due to the fact that she entered the business with incredible guts proving herself that nothing is impossible if you are willing to work hard for your dreams. And yes, Anikka worked hard, by taking on almost any role she was assigned to. After only two years, her career took off as she won three AVN awards at the same gala in 2013. In 2014, her most successful year, she won several awards for best anal sex scene, the best tease performance and the best MMF threesome. She also received awards from Venus, XCRO, Nightmovies and XBIZ, making the year, peak of her career.
Her first anal scene was shot in 2013, in which this pretty American actress starred with Mick Blue, an Austrian actor and director, who later became her husband. The movie was called Anikka and was a huge success, bringing Anikka her first award for best anal scene and also convincing the actress that porn world was made for her. Two years later, in June of 2015 she starred in Anikka 2, where she showed her audience that she could do more by taking on two men Mick Blue and Maestro Claudio as well, featuring double penetration, which fans were so eager to see performed by her.
From the time she did her first porn movie, it has been around 5 years and during this period, Anikka has starred in more than 300 videos with adult content for famous porn companies and networks. Among are the most Famous Wicked, Reality Kings, Evil Angels, Bang Bros, Brazzers, New Sensation and many others. Due to the big number of her videos and diversity of her content, she was able to gather up a huge fan base, cheering for more and more videos of her. Apart from acting career, she also has started a production label with her husband, Mick Blue and Maestro Claudio stepping into a new frontier of business and to be honest, her new career as director is just as successful as her porn career. Soon after she entered production, she had her directorial debut with the movie called AnikkasBootycise.
Private Life and Interests
This 28 year old blonde actress is 5'6″ tall. She has very deep blue eyes on her pretty face adding her a sexy appearance that makes her the girl most viewers wants to have sex with. Anikka's boob size is just 34B and despite them not being as large as boobs of other porn actresses, she is 100% natural and proud of it, which makes her more appealing. So when it comes to performance, she gives that sexy body of her maximum treat, starting from solo, toys and lesbian porn, to threesomes and even double penetrations, making the crowd go wild. With this she proves that she can take on anyone or anything. Her body is the ultimate symbol of a unbelievable nasty, but luscious sex.
Besides filming and starring, Anikka has very interesting life as well. She enjoys being active and having fun at her spare time. She goes on all kind of crazy adventures that are full of adrenaline rush, just like skydiving, scuba diving and horse riding. Looks like, that, when cameras are turned off, Anikka has pretty amazing experiences, in which she enjoys her life fully. Being a free spirit is one of her features, which make her individuality and a great character that fans love. Apart from that, she also likes watching anime and is really into hentai porn as well proving she is a characteristic of a real porn star who enjoys her sex life and loves being horny. This is the reason she gives sex so freely and without limitations.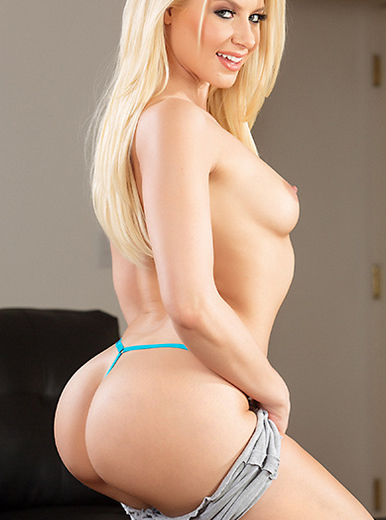 Date posted: March 23, 2016