Dakota Skye pornstar
This cute little dreamy thing with gorgeous blue eyes and perky breasts was born on 17th April, 1994 in Tampa, Florida. Dakota is one of the girls that have received a lot of recognition in a very short period of time. One cannot tell by looking at her that she is capable of doing all that she does sexually. She looks like a little innocent girl and that's the roles she mostly gets. Very often, she gets to play the girl next door, innocent girl roles and she doesn't mind that. Dakota got her stage name from a co-star, One of her male talents insisted on calling her Dakota as she resembles Dakota Fanning a lot and she got Skye because of her deep blue eyes. She however shortened her stage name to only Kota Skye in February 2015 as she didn't realize that there is a movie with the name "Dakota Sky" and also a sunflower seed brand. Her stage name wasn't as unique and distinct as she wanted it to be so she just went with shortening it to Kota Skye. Growing up in Tampa, Kota had a great life. She was interested in a lot of things growing up. She was in her highschools marching band and she also played trumpet. She was a cheerleader for a short while in her highschool as well. She loved ballet and did gymnastics growing up. She was an average student but she definitely understands how important her education is. She put her studies on hold when she first joined the adult entertainment industry but a year later she restarted her studies and she aspires to major in psychology or marine biology.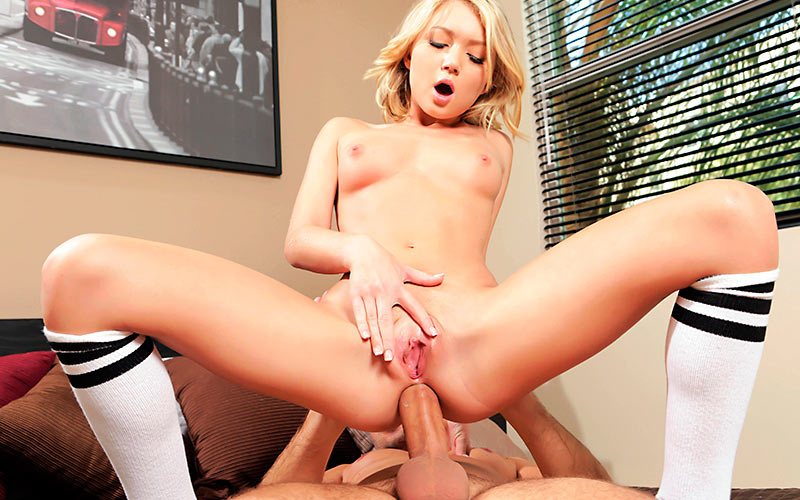 Career in Adult Entertainment Industry
The girls in the porn industry always seemed to have followed a certain pattern. Previously the gateway to the adult entertainment industry for girls was stripping. Majority of porn stars started out as strippers earlier but with time and evolution of technology it has changed to webcam. Nowadays a lot of girls are joining the porn industry after doing webcam. That's how Kota started her career too. Kota worked as a worker at Walmart but that job was a bit too boring for the naughty Kota. She wasn't cut out for working number or stacking grocery. She wanted to do something exciting or daring. She just started doing webcam for fun. The webcamming was really successful for her so she quit her retail job to do webcam full time. Her agent found her online and offered her a porn movie and she immediately accepted. That is how the porn career of this amazing seductress started. Her first scene was with three other girls and a boy. She says that she was definitely nervous but she performed really well when the cameras started rolling. She mentions that webcam basically prepared her for porn and it wasn't like she was fucking for the first time on camera. She was oddly comfortable and the scene turned out great. Since then Kota has been casted for almost all the major porn studios.
Kota's friends and family are all aware about her profession and she loves that all her family support her. It might also be due to the fact that she doesn't belong to a very conservative family, her mother used to be strippers while her step father is a manager of a brothel. She did lose some of her friends when she joined porn but she considers them good riddance as they are not really your friends if they cannot support your choices. Kota was with her agent for initial eight months of her career, she then went ahead with East Coast Talents. She loved her management agency but then she heard about the star agent of porn industry i.e. Mark Spiegler. Spiegler is the dream agent of any pornstar and Kota wanted him to represent her too,t urns out Mark were her neighbor as well. He agreed to sign her and she was with him but she ultimately decided to part ways. As per Kota, it didn't work out as she was not getting enough time to devote to her studies and her pets due to all the traveling. She said it was only fair that I manage the work I get according to the time I have available.
Private Life and Interests
Kota lost her virginity when she was only thirteen. She lost it to a boy she was crushing on. He had just turned fifteen and Kota went to his birthday party. She decided to give him her virginity as a gift and she loved sex after that. She enjoyed sex a lot until she moved for a year to Kentucky, her interest in orgasms and sex mellowed down and then she got into a serious relationship. As soon as she turned the age to lawfully vote, she started working as a webcam model and since then she has not had a lot of time for romantic relationships. Kota is very focused on her career, she was dating someone when she first joined the industry but it was a long distance relationship and it just didn't work. Kota's fantasy is to be fucked in bed by a surprise visitor. She is also very turned on by the taboo stuff like family sex but she has not experienced any of that in real life. Her sexual orientation is bisexual. She enjoys the weird characteristics in men like their collarbones and the head of their penises. In women she enjoys the intimacy of making love. She still believes that men eat better pussy than women. She loves her hitachi and masturbates with it every night before going to bed. She loves her fans and communicates with them every chance she gets. She can be reached through her official Twitter and Instagram accounts.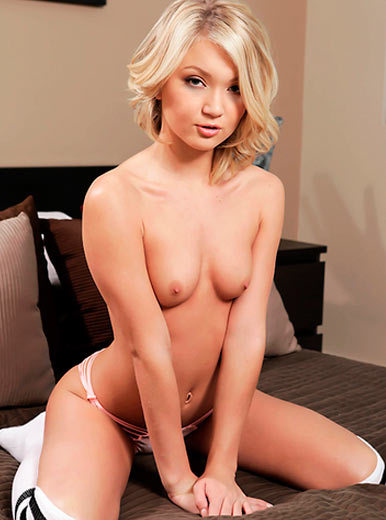 Date posted: December 21, 2015